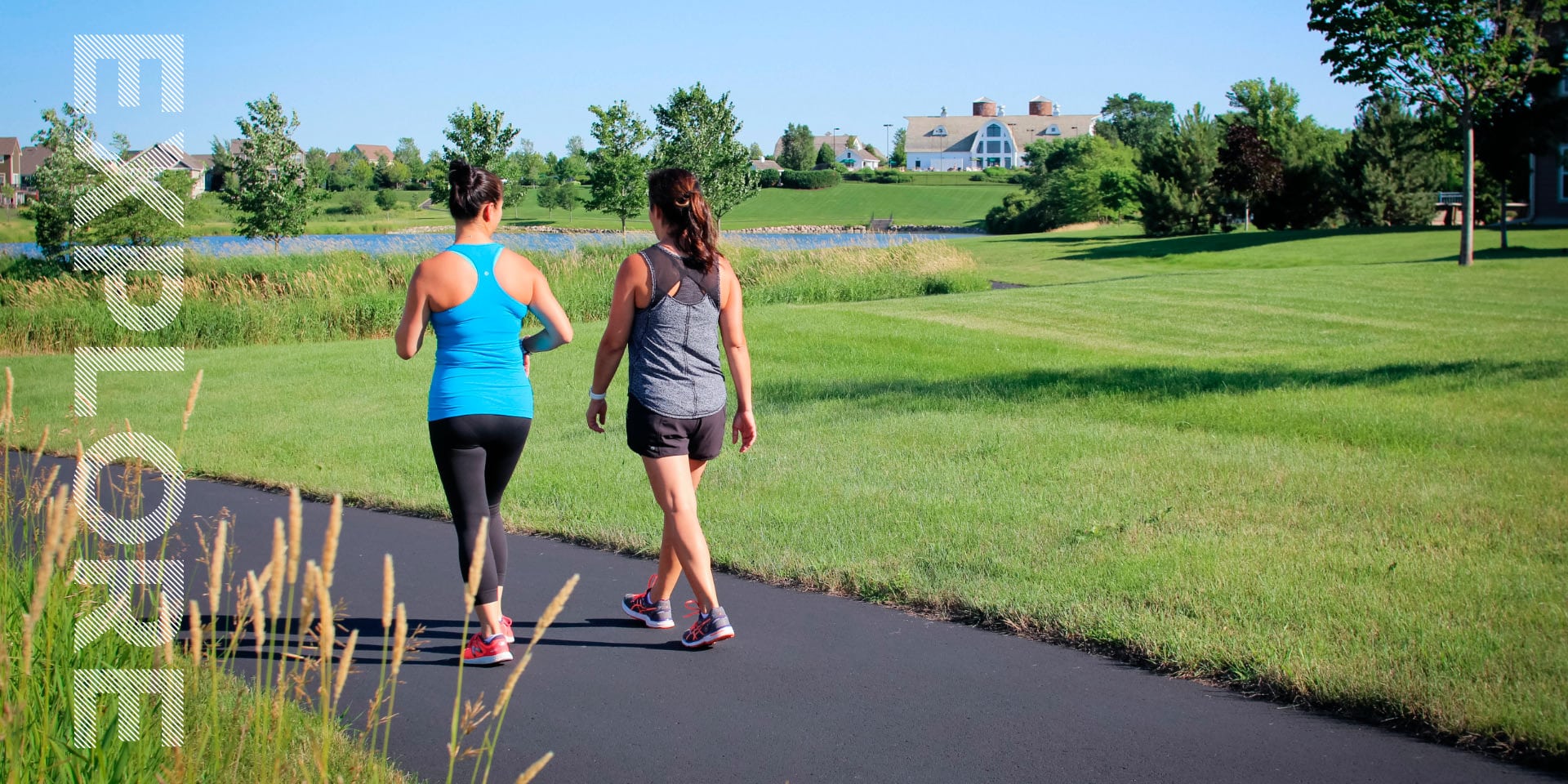 EXPLORE Spirit of Brandtjen Farm Trail System
Do you wish you could spend more time exploring the great outdoors? It's easy when you call Spirit of Brandtjen Farm home. This pastoral setting for our Revival Collection townhomes has a rich sense of history dating back to 1932 and still includes landmarks from the original farm.
Start your outdoor adventure on paved trails within the neighborhood and visit the restored Brandtjen Family dairy barn that anchors the south side of the neighborhood. Or stay on the north side and check out the newest clubhouse, "The Granary," just across the street from the Revival Collection. Both community centers offer indoor spaces for friends, neighbors, and families to gather year-round. And their outdoor swimming pools, rolling green lawns, playgrounds, firepits, and picnic areas are the hubs of summer social activity.
Ready to see more?
Head off on foot, bike, or scooter to East Lake Elementary, Hy-Vee, or the 157th Street Station (MVTA), which provides express bus service to downtown Minneapolis.
If you're ready to explore even farther, grab your bike, lace up your running shoes or hiking boots and explore one of the many connected trail systems. A few of our favorites include:
For the more adventurous or those looking for half-day trips or longer, check out these city, county, and regional trails:
See the Spirit of Brandtjen Farm neighborhood for yourself!
Get a taste of what awaits by visiting our Instagram feed. Then set up an appointment for a private model home tour or ask questions via chat, phone, or email.
See you soon!